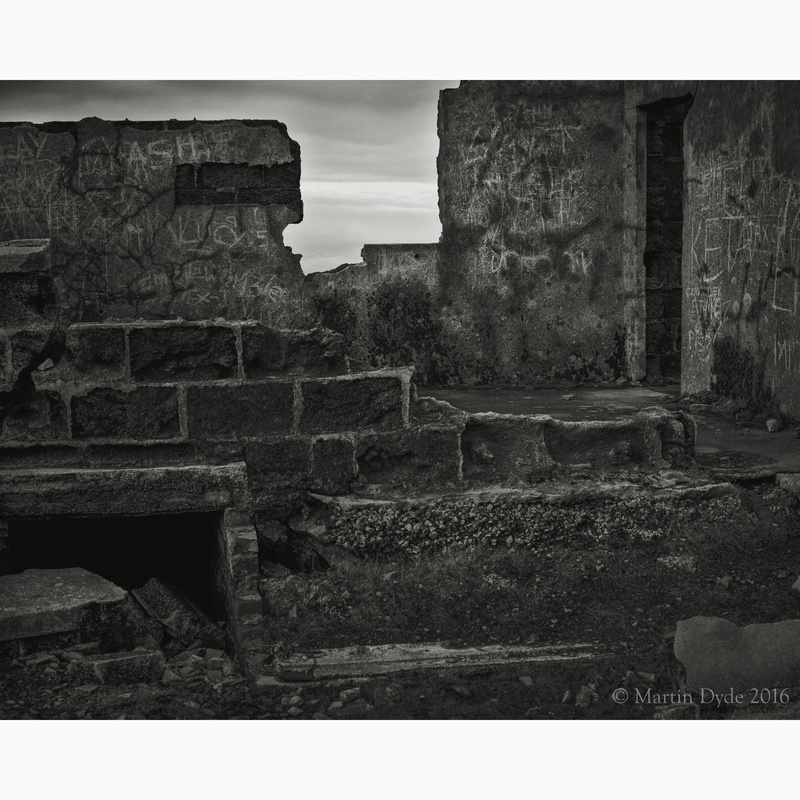 Derelict quarry building, Foel Fawr, Black Mountain, Brecon Beacons, Wales, winter 2010.

Ref: Pr3. (Technical details: Nikon D3x digital camera, Zeiss 50mm Planar lens at f/8, no filter, Adobe Lightroom.)



Along with two others in my portfolio, I took the photograph a few years ago when I last experimented briefly with digital photography, before reconfirming my preference for the experience of using, and results from, analogue black-and-white film, which I've used exclusively since then. Although it was originally taken on digital, it's still one of my favourite images. I went back to the quarry in 2014 to re-photograph it on film (since I believe I could have improved upon it a little), but the quarry buildings had been altered and tidied up, losing their aesthetic attraction for me.